1 Day = 100 lbs of Trash Removed
Open our next locations
Costa Rica, Bali, The Dominican Republic,
& South Africa
Create New Ways to Buy Time
Through Corporate Partnerships
And A Sustainable Marketplace
Take Our Message Worldwide
Build Our Worldwide Community
1 Day = 100 lbs of Trash Removed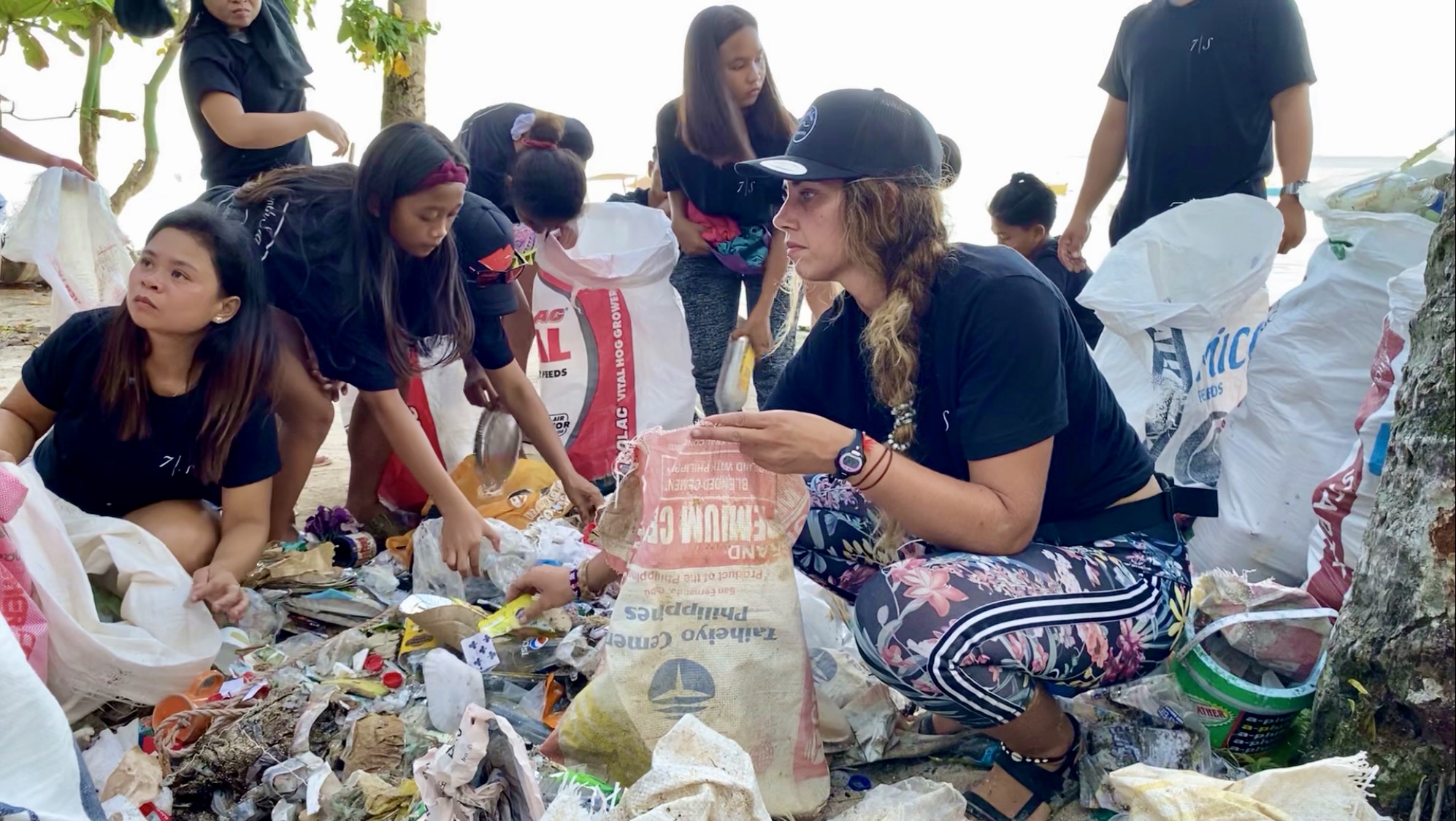 Our Mission
We all want to Help Save Our Seas
But we never have the Time
Seventh Sea created a way to Buy Time
​Creating Jobs
That Clean Beaches & Teach Sustainability
Around The World Sustainable Products
Our Product Partners are rigorously researched and required to carry the foremost Certifications for Sustainability and Ethics Standards. Cleaning Beaches
Our Sea Saviors Perform Daily Beach Cleanups around the world. Removing Ocean Plastic and other Waste from coastlines where it is most accessible. Teaching Sustainability
On Location our Sea Saviors visit Schools & Communities, delivering our Sustainability Syllabus, our Curriculum that shows how we Save Our Seas.
Raising Awareness
Our online content illustrates the impact we are having on our environment, provides insights on how we can live more sustainably, and also displays the unimaginable beauty of our Oceans & Seas.
1 Day = 100 lbs of Trash Removed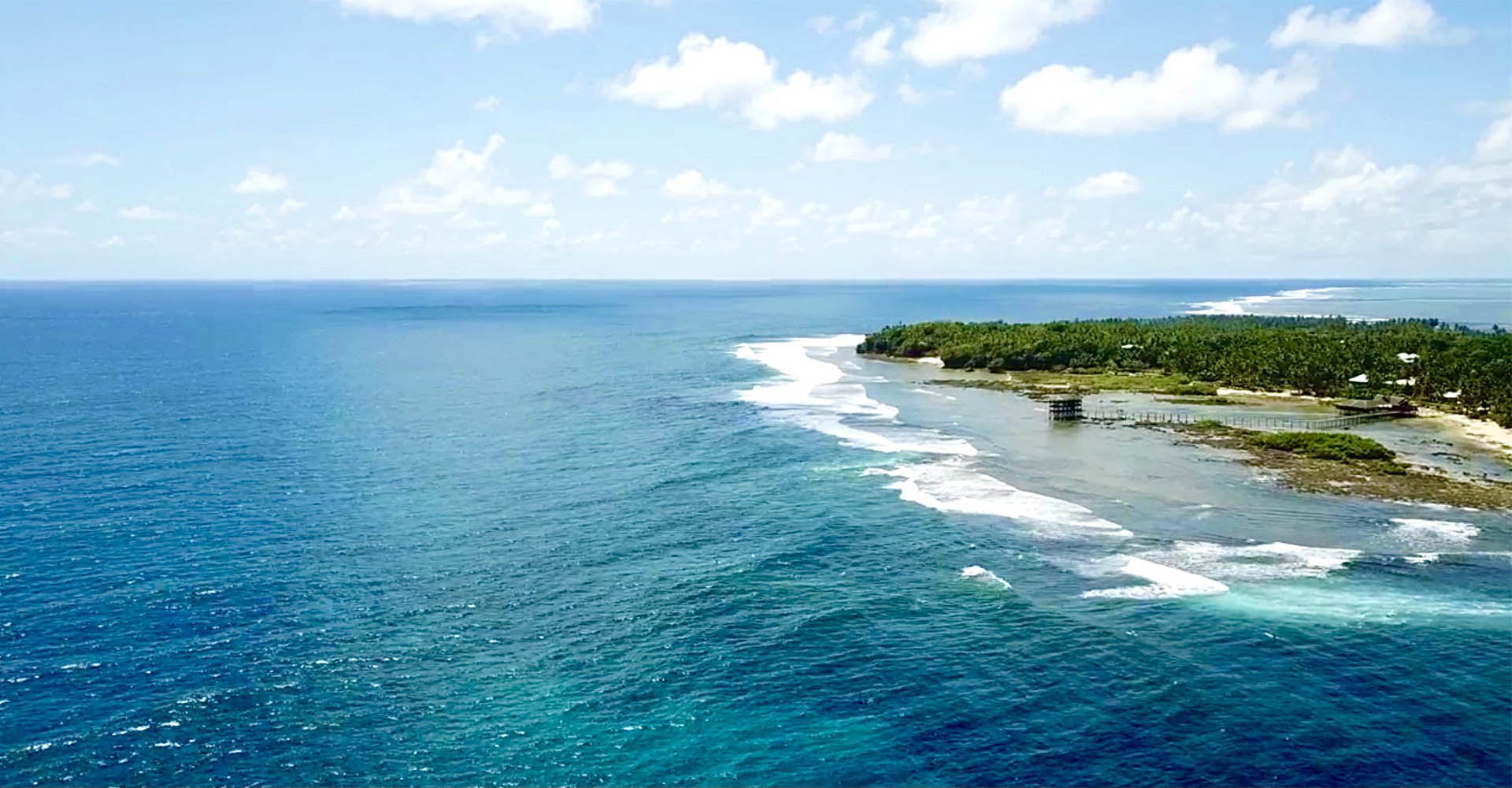 Siargao
Siargao (pronounced shar-gow) is a beautiful, teardrop shaped island set in the southern region of the Philippine archipelago. Home to the world-famous wave Cloud 9, Siargao is known as the surfing Capital of the Philippines, and has attracted surfers from around the globe since 1980.
With a population of only 200,000 and a land area of 437 square Kilometers, Siargao has a feel of untouched nature. The promise of white sand beaches, coral reefs, and a carefree bohemian vibe draws travelers from near and far.   
​But unfortunately, the island's popularity has come at a cost and its untouched feel is being encroached upon by the rapid influx of Resorts, Restaurants, Bars, and Tourist Activities. And of course along with them, a massive amount of trash. 
​Which is where we come in. Along with the local government and other NGO's, Seventh Sea is making a difference for the people of Siargao, the island itself, and of course for our Seas.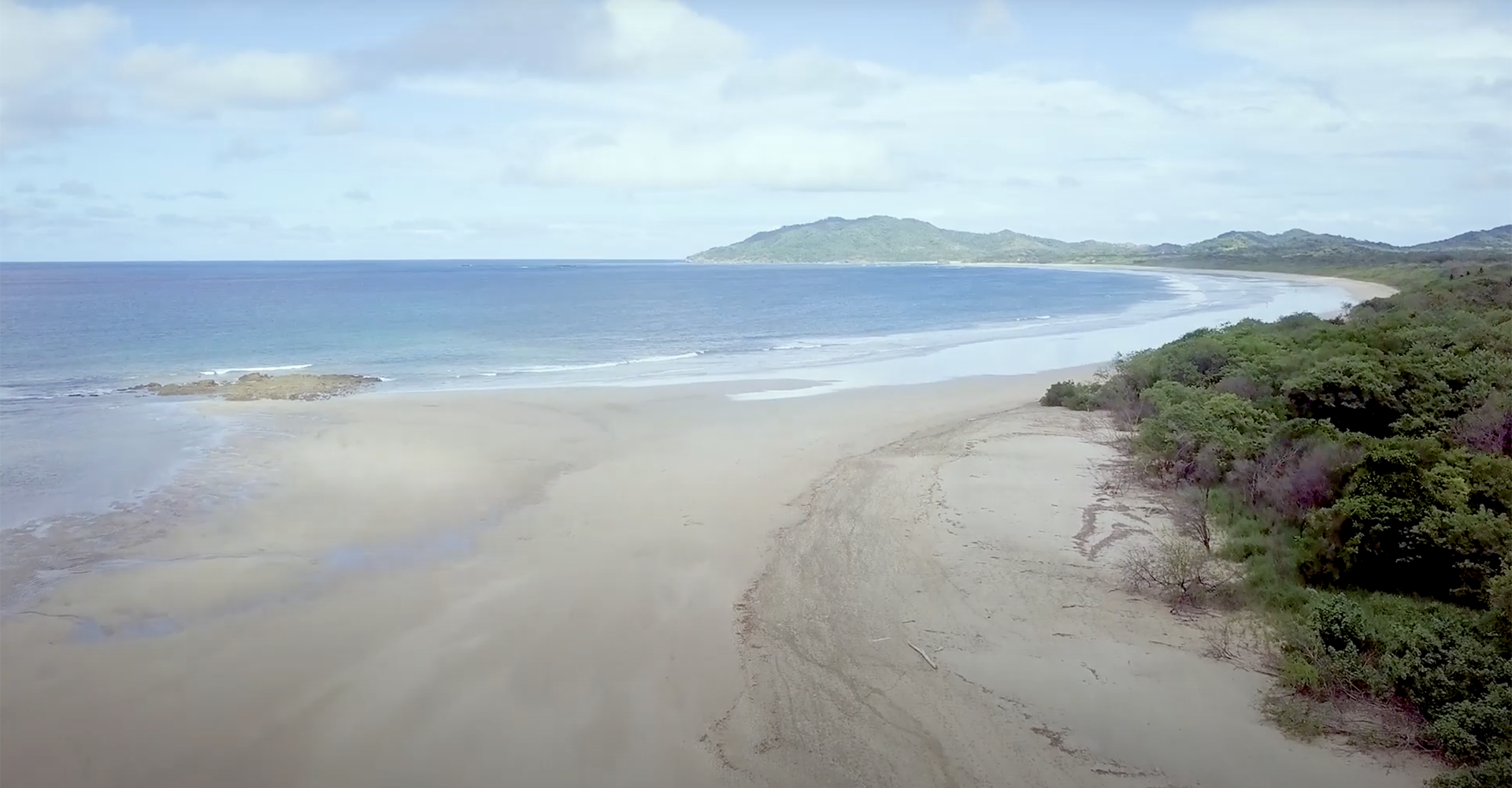 Costa Rica
The name Costa Rica is said to have originated when Christopher Columbus was given gifts of gold by its native people in 1502. But the name has come to represent the land itself, as Costa Rica is home to some of the highest biodiversity on earth.
Though it only accounts for .25% of the world's landmass it contains over 500,000 species, 200 of which are animals on the endangered species list. And in Costa Rica much effort is put into preserving the flora and fauna that span from the Caribbean to the Pacific. Here Seventh Sea has found partners who are committed to Helping The People Save the Sea, and we are committed to them.
The locals have a saying, 'Pura Vida', which means Pure Life and is something that Travelers come from all over the world to experience. It's in the vibe of the people who always seem to be smiling, it's in the jungle, in the volcanoes, and of course the ocean.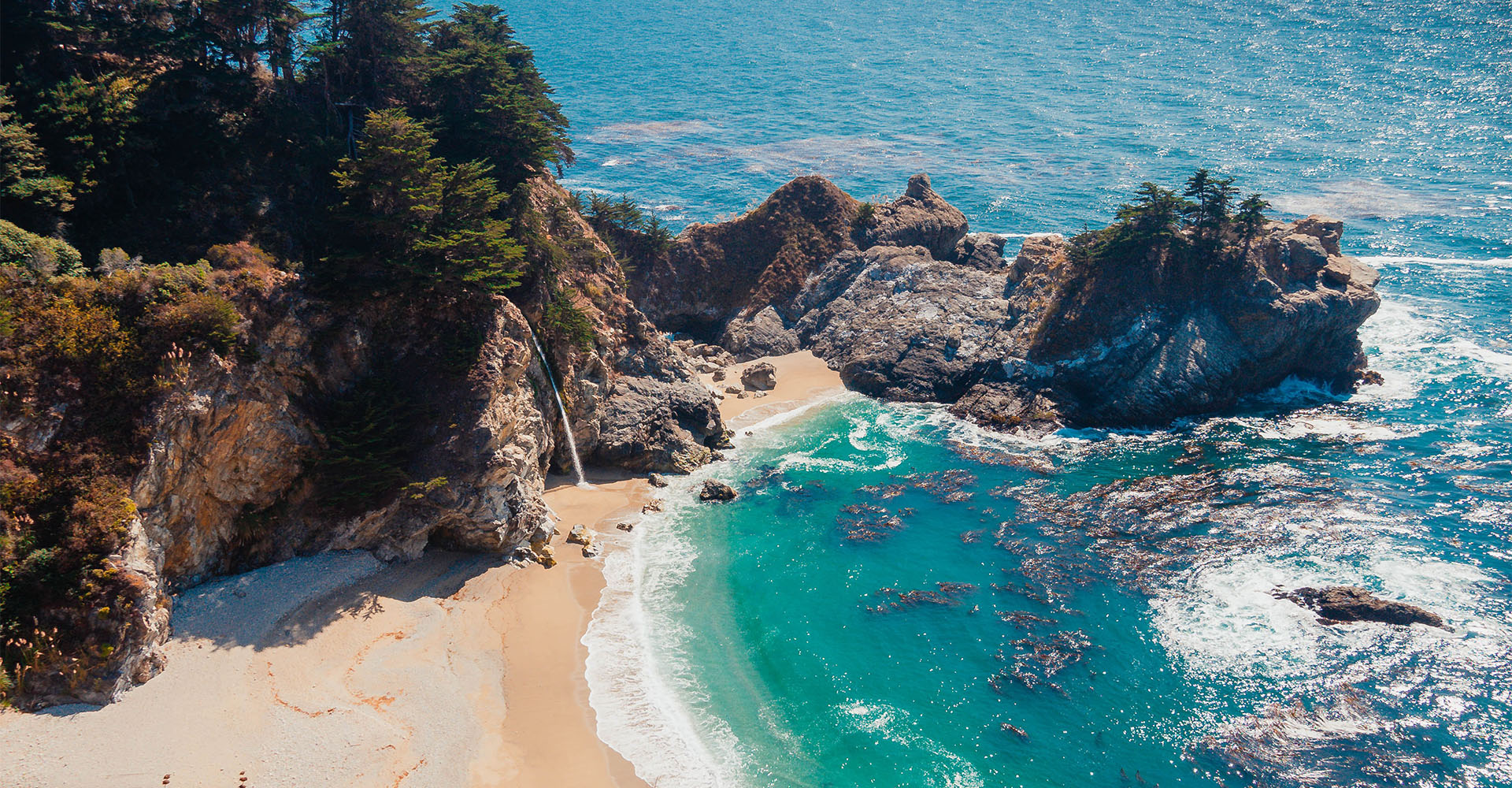 California
The birthplace of the dream and the heart of our operations, California has long been known to be a surfers' paradise. Drawing people from all over to nestle near its warm, sunny beaches. From San Diego to San Francisco, there's no shortage of perfect surf and picturesque coastline.
​But much like Siargao, and nearly any other locale blessed with such allure, the problems of population, tourism, and industry ensue. And California beaches, like most others, are littered with trash that wash upon its shore. 
​One day we will grow large enough to employ full-time Sea Saviors, performing daily cleanups here in California, just as we do in Siargao. But as of now our resources make a much greater impact overseas. 
​Our California operations currently encompass large scale volunteer cleanups, teaching sustainability, and garnering support for our overseas locations.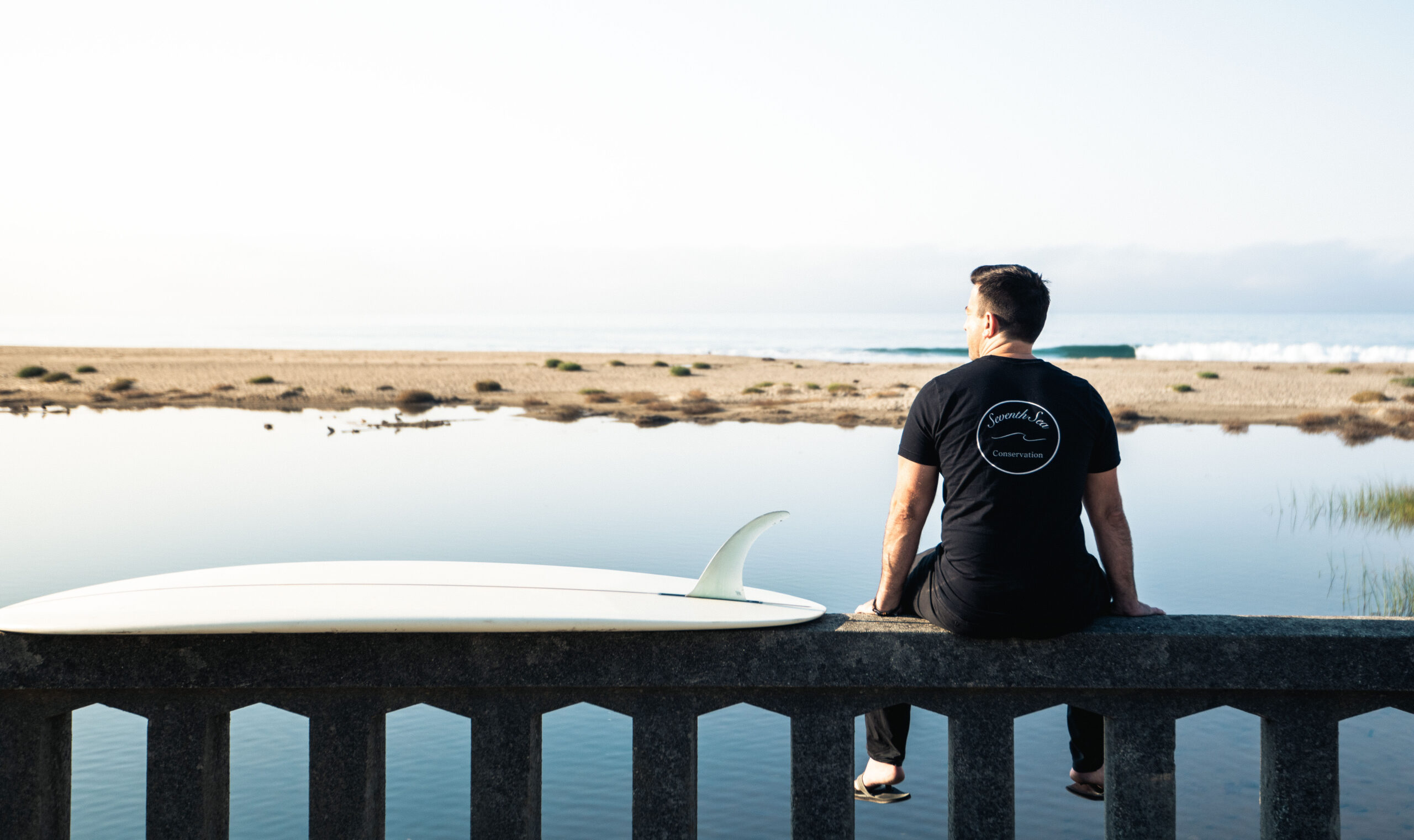 Seventh Sea's journey began when the founder was a kid surfing in Southern California. Through the years he never felt right walking past trash on the beach. He was always picking up what he could, but eventually dragging himself away, wondering, why no one's picking it up? 
​During a trip to South East Asia, he was reminded of the warmth and generosity of complete strangers, and how many of them live in areas of immense pollution and little opportunity. 
​He was also reminded that our trash problem is everywhere, and that it belongs to us all! It doesn't matter where we're picking it up, just as long as we pick it up! 
When he returned to California he made a decision, and out of his desire to Help the People Save the Sea… 
Seventh Sea was born!
1 Day = 100 lbs of Trash Removed

A family of Conservationists who believe everyone wants to help Save Our Seas, they simply need the means to do it
We provide the means, by Cleaning Beaches and Teaching Sustainability around the world
1 Day = 100 lbs of Trash Removed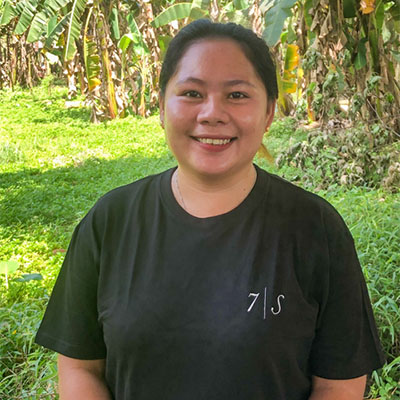 Maria Figuron
Seventh Sea Savior
Known as Ging-Ging by her family and friends, Maria is a Seventh Sea Savior in Siargao Island. Her positive energy and strong communication skills are essential in supporting community empowerment projects conducted by Seventh Sea Conservation. Ging-Ging has several years of experience volunteering with educational projects. She has three children and is a very talented singer. She is grateful for being part of a movement in which she can use her skills for the benefit of the environment and her community.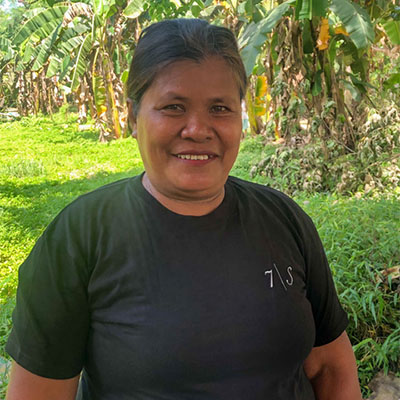 Marlene Espejon 
Seventh Sea Savior
Marlen is one of Seventh Sea Conservation Sea Savior pioneers. She was born in Siargao, a small island in the south-east region of the Philippines. Her contribution to her community throughout her life has been remarkable, focusing particularly in children education projects. Marlen has six children and in her free time she enjoys music and dancing. She is proud of being part of Seventh Sea Conservation, since she knows her contribution will have a positive impact in the lives and livelihood of her community.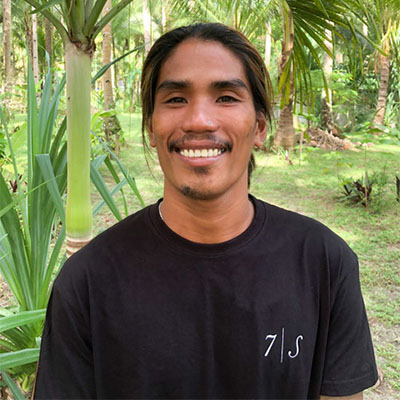 Nicky Gubaton
Lead Sea Savior
Nicky joined Seventh Sea Conservation in February 2021 supporting management and operation activities. His work recruiting Sea Saviors, providing training and coordinating activities is key for successful Seventh Sea Conservation operations. In addition, Nicky is an expert translator and community liaison. Nicky is passionate about water sports, in particular surfing, sport which he practices since was 10 years old. He believes teaching about how to preserve the environment is the best gift we can give to our future generations.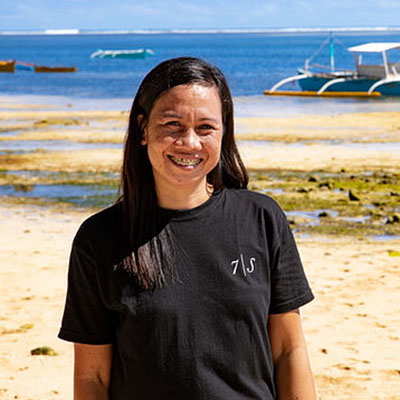 Milyn Patinga 
Operations Manager
Milyn is the heart of Seventh Sea Siargao. A local, born and raised on the Island. She has been integral in garnering support from the local municipality, Coast Guard, Fire Department, and Local Police who frequent our Sunday CleanUps. She's fun and easy to be around, thoughtful, caring, and sweet. She's always ready to lend a hand to anyone in need. Adventurous, loves music and cats, and most of all the Sea.
She witnessed the transition of the island from a very quiet oasis with only a few tourists to sizable resorts and travelers from all over the world. And from that she witnessed a concerned traveler, who's draw to ocean stewardship led her to want to become a Seventh Sea Savior.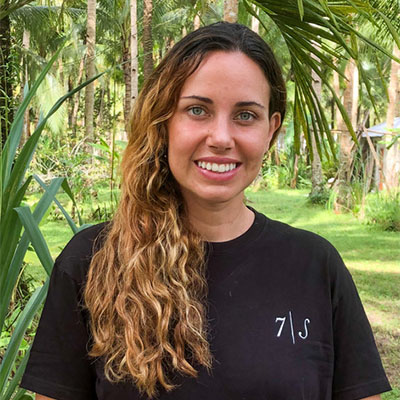 Sara Morato
Head Of Business Development
Sara Morato started collaborating with Seventh Sea Conservation in 2019 and become Head Of Business Development in February 2021. She has worked in the international development sector for over ten years as part of several intergovernmental, non profit and private agencies. Her expertise ranges from environment and education focused protects including disaster risk reduction to women empowerment, training and development. She has conducted research and project management in Europe, North America, Latin America and Asia. Sara enjoys traveling and learning about native environmental conservation techniques.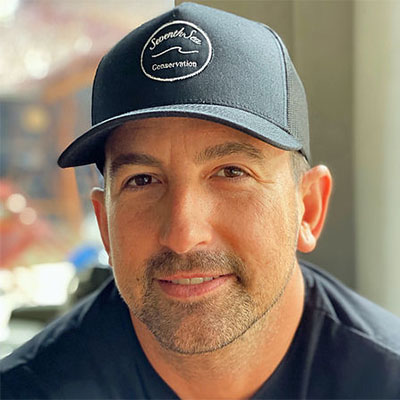 Jeremy Naylor
Founder
A California local, Jeremy grew up surfing from San Diego to Santa Cruz. His desire to help people, love for the ocean and travel, led him to the beaches of Southeast Asia where he was able to realize a childhood dream of Creating Jobs Cleaning Beaches Around the World and helping people learn to live more Sustainably. Knowing people everywhere feel the same way, want to help, but just need a means of doing it… Seventh Sea was born.
1 day = 100 lbs of trash removed